In this edition, Andrés Varela, Senior Sales Manager U.S. East Coast at LAN CARGO, talks to Enrique Bustamante, CEO at Alexim, about the company's projects, the relationship between the two partners and the present of the air cargo industry.
More than 20 years ago, Enrique Bustamante — a Peruvian native holding a Bachelor's Degree in Social Sciences from his country's Naval Academy — yearned for a new challenge and decided to embark on a journey to create his own family business. That is how Alexim Trading Corporation was born, led by Bustamante, his wife and his three children.
But the days in which Alexim was a burgeoning family start up were left in the past; nowadays, the company has more than 200 employees, nine warehouses at El Doral, a warehouse in South Milwaukee and offices in Lima, Santiago, Buenos Aires and Frankfurt.
Andrés Varela (AV): For the cargo industry in general, 2014 didn't fulfil expectations. What's Alexim's assessment of last year?
Enrique Bustamante (EB): For us at Alexim, 2014 was a good year. We managed to reach the short, medium and long term goals we had set for ourselves.
AV: That's very good news. Referring to the business in general, how do you think the industry will evolve during 2015?
EB: For 2015, I see real global opportunities for business development. There have been many changes in the air cargo industry during the last few years, which have led to greater space availability and an increase in connection routes. Even if this strengthens competition, it opens up the possibility of getting involved in new challenges.
AV: In this same line, and considering we are in the second semester of the year, what are Alexim's expectations for 2015?
EB: Despite a contraction in the mining sector at a global level, we have high expectations, considering that the construction and maritime sectors have maintained a rising trend. We trust that we will achieve what we budgeted in our development plans.
AV: According to this year's planning, what changes, if any, are you expecting to implement during 2015?
EB: In 2015, we are promoting the use of bellies of passenger aircraft, especially on LAN direct flights to airports of our interest. All this, for the benefit of our customers' cargo transit times.
AV: As the company adjusts during a complex year, what will Alexim's main challenges be? Do you have any major projects or plans? Are you planning to expand the business to other countries?
EB: Our main challenge is to expand services to other destinations. Thus, we opened an office in Europe in April this year, which will help us reach out to new markets. Additionally, part of our development plan is to open a new office in another South American country.
Also, our office in Milwaukee is already working on consolidations and shipments directly from other gateways. For example, we have been shipping Caterpillar CGM air cargo from the CAT distribution center located close to our warehouse in Milwaukee.
AV: Moving on to the relationship between partners, how do you assess the relationship between LAN CARGO and Alexim?
EB: The relationship between the two partners is excellent. Customer service and 24/7 support are part of both companies' cultures.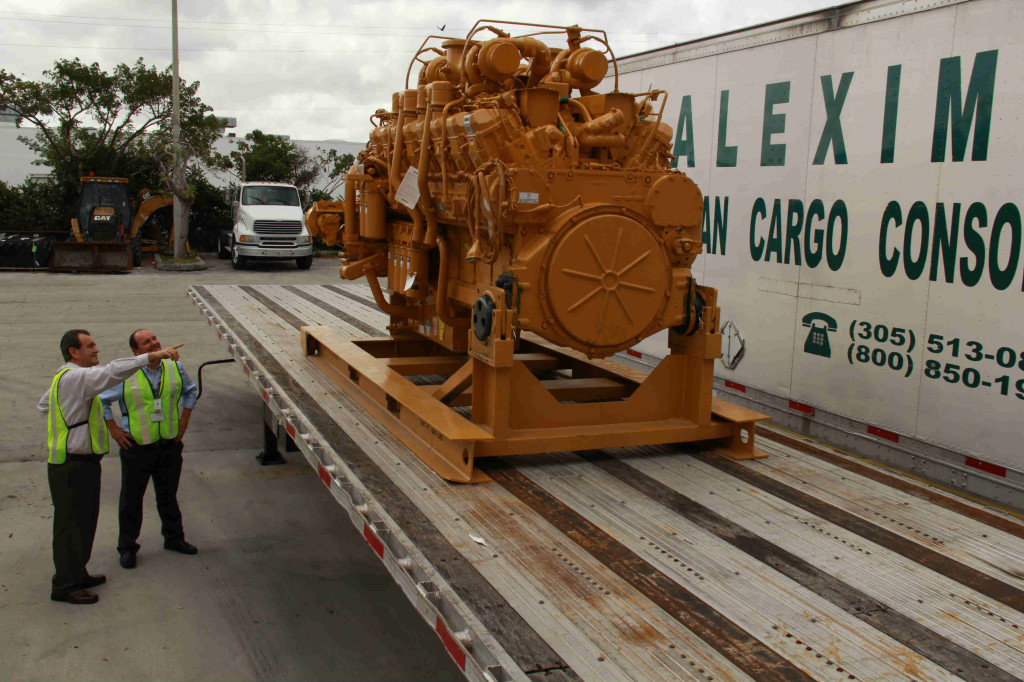 AV: What can we do to work together as allies in the projects and challenges that you mentioned earlier, taking account the strategy for 2015?
EB: The most helpful thing that LAN CARGO can do is offer competitive rates and frequencies to their customers.
AV: Following the association between LAN and TAM, and considering that most of the freight you transport with LAN CARGO is shipped in bellies of passenger aircraft, what benefits have you seen since we became LATAM?
EB: Following the two companies' association, the network broadened considerably, which has benefitted both our customers and ourselves. There are now very good alternatives to complement shipments.
AV: What features make Alexim prefer LAN CARGO?
EB: Reliability and punctuality make the difference between LAN CARGO and other airlines.
AV: Changing the subject, for how long have you lived in Miami?
EB: I live in Miami since July, 1993.
AV: What activities (museums, art galleries, etc), restaurants and bars, would you recommend?
EB: There are lots of interesting places to visit in Miami, including Wynwood Art District, where visitors can enjoy more than 70 art galleries.
The city features some excellent restaurants, including Setai, Zuma and La Mar, by recognized Peruvian chef Gastón Acurio.
One of the most glamorous bars in Miami is the MO Bar, at the Mandarin Oriental Hotel, with one of the best views of the bay.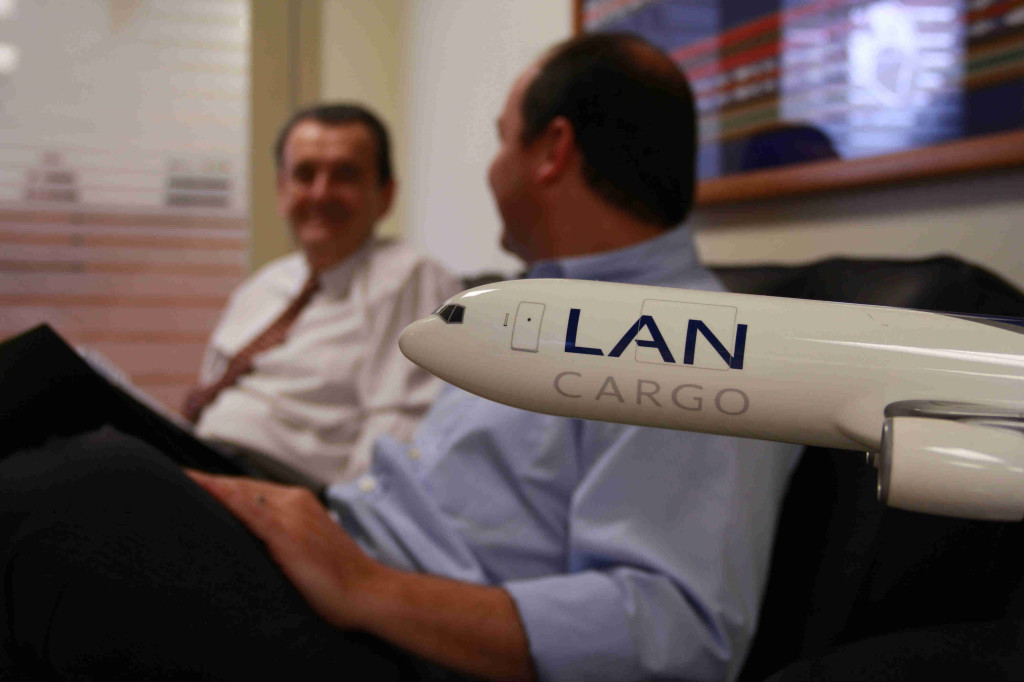 AV: Considering that our customers visit the city often, both for business and for pleasure, what are the 'musts' for a weekend in Miami?
EB: While in Miami, one can enjoy culture, the arts, music, sports, beautiful beaches, boat rides, restaurants and, of course, a visit to the mall.
AV: What places close to the city are worth visiting?
EB: St. Augustine is one of the most popular places in Florida. Its charm, history and beautiful surroundings make it the perfect destination for history fans and sports and nature lovers.
The Florida Keys are another interesting place. One can drive along Highway 1 and hop from island to island on hundreds of bridges and roads until finally reaching Key West. Looking down from any of these bridges, one can contemplate the crystal clear water and look out for the coral at the bottom of the sea. It is a paradise for snorkeling, diving and fishing.
Orlando is probably the most popular place of all, thanks to its theme parks Disney World and Universal Studios. It's a magical place no matter how old we are or how many times we've visited. It's always enjoyable!
AV: Thank you very much, Enrique, for this interesting conversation, your market projections and your tips for visiting Miami.