"South American export products will have an additional alternative to access the important U.S and European markets" Álvaro Carril, Commercial Vice President of LAN CARGO.
Division or cargo between LAN CARGO and its affiliates:
Cargo services for more than 170 destinations in 27 countries.
Domestic cargo transport service in six countries (Argentina, Brazil, Chile, Colombia, Ecuador and Peru).
Daily flights: 900 (TAM) + 600 (LAN) daily departures in 2011.
Principal hubs:
Miami
Lima
Santiago
Brasilia
Rio de Janeiro
Sao Paulo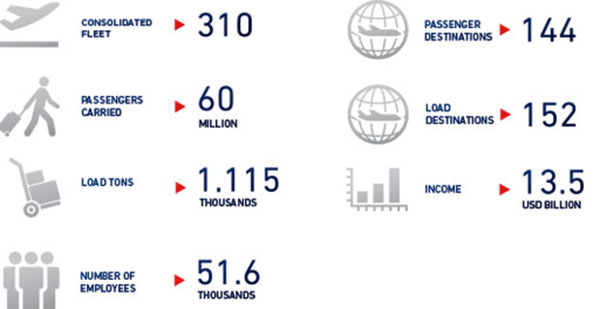 Rankings:
Combined cargo revenue 8LAN CARGO and affiliates + TAM) in 2011: US$ 2.1 billion, placing us sixth on the Airlines Business rankings for October 2012.
13th tons transported in 2011 acording to the Air Cargo World Top Carriers ranking for September 2012.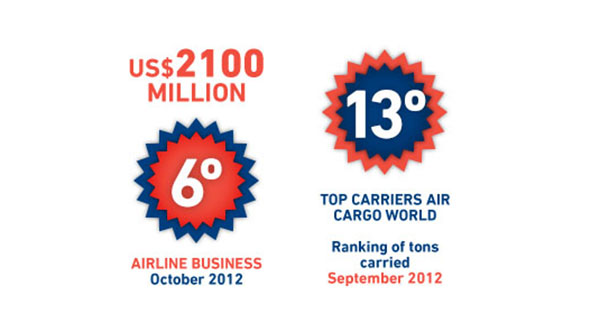 Customer benefits: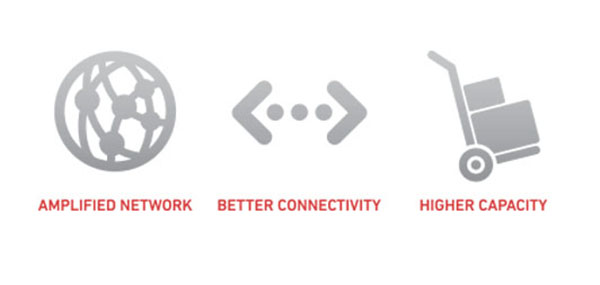 Learn more about LATAM AIRLINES GROUP: